NEWS FROM THE PRINCIPAL
Dear Families,
This newsletter is our final newsletter of 2020. What a year! Full of change and disruption due to a pandemic that is still holding many countries to ransom. As we approach the celebration of the birth of Jesus at Christmas and a summer break, I cannot help but be thankful for how well our team of 5 million have done in responding to the measures our Government has put in place to help keep New Zealand free of COVID 19.
I would like to take this opportunity to sincerely thank you all for your kindness and gentle words this week as we face the devastating reality of the loss of our much loved office administator Maria Bryant. With school finishing at mid day today, our staff gathered at her funeral this afternoon buoyed by the love and support that has come from our community. Maria was the first person many families encountered when seeking enrolment for their child/ren and so many of you have shared how the warmth, kindness and gentle wisdom of Maria started your journey here with us at Our Lady Star of the Sea in such a positive way. We will miss Maria and, as a woman of great faith, we are comforted by knowing she is in the arms of our loving Father, free from pain and suffering. Your ongoing prayers for her family are much appreciated.
May eternal rest grant unto her O Lord, and may perpetual light shine upon her. May she rest in peace. Amen
Thank You!
At the end of this year, I would like to extend a huge 'Thank You' to the many wonderful people that are so integral to the smooth running and positive school culture we have here at our school. Our Office Administrative staff, Anne Marie, Sanny, Cecilia and Sue do an amazing job of keeping our school operations ticking over so effectively. Our Leadership team, Detta, Karen, Lee, Denise and Heather who work tirelessly in bringing the school vision and strategic direction to life, supporting teachers, parents and children in their teams. Our amazing classroom teachers and support teachers who put in hours of work to ensure strong classroom programmes support the Catholic character, vision, values and learning needs of all who they encounter. Our Academic Support Staff who work tirelessly to make a difference for the individuals and groups that they support. Bronwyn who runs our Information Centre, Ken our Caretaker and Lorraine who keeps our gardens looking great. What a team! We are blessed.
We are grateful for the support of every member of this beautiful community throughout this year. Our Parish, our Board, our PTA, Helping Hands team, volunteer helpers, parents and our amazing students. At the morning tea we put on to thank our volunteers and the agencies who work with us I said 'It takes a village to raise a child'. I am so proud that the Our Lady Star of the Sea village is so filled with incredible, supportive people.
Twilight Market 
I am pleased to be able to share with you the outcome of our Twilight Market. Not only was the event a wonderful way of gathering as community, which has been so missed this year, but it was also a wonderful way for our children to contribute through our connected curriculum focus, to raising money for those in need. Altogether we raised $5,508.13! Through the mission fundraising component of the night, where the children sold items they had made and operated the games which they set up and hosted, we raised $4336.13 to go to de Paul House. This is a fantastic outcome which, at this time of year, is so needed to support families in need. Thank you to everyone who came along to contribute to such a successful event.
Congratulations
A special congratulations to all who earned an accolade at our prizegiving held last week. Scroll down to see the recipients of the class awards later in this newsletter.
Congratulations especially to our Year 6 prize winners:
SENIOR SCHOOL TROPHIES
SPECIAL CHARACTER
Room 23  Ruiqi Jiang
Room 22  Drew Smal
Room 21  Samantha Avis
Room 20 Alejandro Hernandez
Room 19 Leona Yao
Room 18 Rachel Ly
Room 15 Hayley Davids
Room 14 Xian Omambac
Room 13 Tamia Tavita-Falesiu
Room 17 Xavier Grant
Room 16 Kish Bassi
Room 8 Cavan Reilly 
Room 7 Clevon Fernando
Room 4 Emily Hunter
Room 9 Maria Sandoval
Room 12 Jordy Melville
Room 3 Sofie Smith
Room 10 Roseanne D'Silva
CULTURAL
Room 23  Keana So
Room 22  Symara Samuel
Room 21  Samantha Bongiovanni
Room 20  Bella Alipate Roberts
Room 19  Ariane Cordeiro
Room 18  Anaiah Smith
Room 15  Chloe Kendrick-Jones
Room 14  Lilly Evans
Room 13  Olivia Min
Room 17  Flora Wang
Room 1 Jihu Park
Room 8  Bella Cullen
Room 7  Jiavana Ngan-Woo Pulevaka
Room 4  Zelia Lee
Room 9  Xavier Smith
Room 12  Isabella Whiting-Jeon
Room 3  Ethan Zhang
Room 10  Georgia Pou-Edwards
PERSONAL ACHIEVEMENT 
Room 23  Holly Currie
Room 22  Kyle Hui
Room 21  Emerson Hohaia
Room 20  Hannah Elder
Room 19  Cooper Telfer
Room 18  Monica Naylor
Room 15  Francis Zhang
Room 14  Zoe Mitchelmore
Room 13  Avery Hunter
Room 17  Cameron Lynch
Room 16  Isabella Jansen
Room 8  Harper Williams
Room 7  Gianna Prasad-Khan
Room 4  Dominic Gedge
Room 9  Carla Shaw
Room 12  Ola Ou
Room 3  Eva Fidow
Room 10  Arthur Morsink
SPORTS
Room 23  Charlie Davies
Room 22  Anaya Morris
Room 21  Blake Pennington
Room 20  Brooke Phipps
Room 19  Nico Taurima
Room 18  Athena Luo
Room 15  Emily Lazarte-Simic
Room 14  Varun Koripa
Room 13  Isobella Evans
Room 17  Eric Xue
Room 16  Dylan Tan
Room 8  Charlie Bongiovanni
Room 7  Maddy Rogers
Room 4  Viliami Ellwood
Room 9  Tevin Tavita Falesiu
Room 12  Ryan Wilson
Room 3  Tyler Jansen
Room 10  Liam Yu
ACADEMIC
Room 23  Chloe Wong
Room 22  Jade Howse
Room 21  Liam Wu
Room 20  Yulia Kwon
Room 19  Lucas Jiang
Room 18  Christian Lianto
Room 15  Tyler Dreaver
Room 14  Jevon Mascarenhas
Room 13  Maia Smith
Room 17  Mia Yandell
Room 16  Christian Tan
Room 8  Bryn Laird
Room 7  Samantha Sundram
Room 4  Lucian Gonzalez  
Room 9  Domi Wu
Room 12  Zoe Carinan
Room 3  Cara Lin
Room 10  Emily Crouch
May the Lord bless you as we head into the school holidays and keep us all happy and safe until we meet again in the new year.
Ngā mihi nui and cǐ zhì jìng lǐ,
Louise Campbell
Principal
FROM THE DIRECTOR OF RELIGIOUS STUDIES
At the leavers' evening last Monday night, It was heartwarming to hear our Year 6 graduates speak with pride about their time here at school. They spoke about camp, EOTC, sports, and the other excitements of school life.  They also spoke strongly about how our school Gospel values of Ngåwari, Tika, Maia, Manaaki and Åwhina are a guiding light to them at school, at home and in the community. There was mention of the Religious Education programme and the learning gained through that, plus the opportunity to serve and to be of service. The Twilight Market on Mission Day, our school Celebration day, was a culmination of this year's learning. Our students created, designed, built ahd baked. All with one purpose. To serve. Generally the market would be held during school time but this year the opportunity arose to share the market with families. There was a strong sense of purpose, of excitement, of responsibility. Our students should be proud of their achievements as they raised over $4000 in support of de Paul house. 
Many thanks for the foodbank donations last Friday. The parish St Vincent de Paul society send their thanks and blessing to you all. Supporting the foodbank is another simple way to show we care.
Lighting the fourth candle on the Advent wreath this weekend is a reminder of how the journey towards Christmas and the birth of Jesus has come ever closer. People we know who are strong in their faith, like Mrs Bryant was, are a reminder to us, that without Jesus, Christmas has no meaning. 
For those of you who will be in the area on Christmas day, come join your parish family to celebrate the birth of Christ. 
Christmas Mass time – Our Lady Star of the Sea Parish Church
Christmas Eve: 6:30pm. Carols starting at 6pm 
Midnight Mass: Carols starting at 11:30pm
Christmas Day: 9am
May the miracle of Christmas fill your heart with joy and peace.
God bless. 
PRAYER:  We pray the time with our families over the Christmas season will be filled with joy and peace.
by Keanu So – Room 23 
Detta Fairweather
Deputy Principal / Director of Religious Studies
NEWS FROM OUR BOT
Dear Families and the Our Lady Star of the Sea School community,
On behalf of the school Board, I would like to take this opportunity to wish you all a great Christmas and we look forward to seeing you all in the new year.
I would also like to thank you all again for the wonderful support you have given over this past school year.
Our prayers and thoughts are with the family of Maria Bryant. May Jesus guide through these tough times.
God Bless, be safe.
Thanks
Vaughan Fraser
Board chair
ONLINE 2021 STUDENT STATIONERY LISTS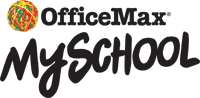 MySchool stationery information pamphlets have been sent home.
All stationery is required for the first day of Term 1 2021 –  Wednesday 3 February 2021.
You will find your child's school stationery list online at myschool.co.nz   
Choose school  :  Our Lady Star of the Sea School (Howick)
Please click this link MySchool explaining the process of ordering and information about purchasing.
There are no sales of stationery through the school office.
OUR LADY STAR OF THE SEA ENROLMENT 2021
We are currently accepting new enrolments for the 2021 academic year.  If you have a child, turning five years old from now until December 2021 and wish them to attend Our Lady Star of the Sea School please complete a provisional enrolment on our school website https://starofthesea.school.kiwi/index.php/enrolment and collect an enrolment pack from the school office.      There is limited availability in other year levels.If you are planning not to return to OLSOS in 2021 we would appreciate you letting us know as we are currently planning for classes and accepting enrolments across all year levels in preparation for next year. Your assistance will enable us to offer places to families who may otherwise miss out. Thank you in advance for your support.
UNIFORM SHOP OPEN PRIOR TO TERM 1 2021
The uniform shop will be open prior to the start of Term 1 2021 on Thursday 28 January 4.30 – 5.30 p.m.
ORDERING UNIFORMS
The uniform shop is open Thursdays 8.15 – 8.45 a.m. and 2.30 – 3 p.m.  If you are requiring uniform please fill out the form on our website https://www.starofthesea.school.nz/school-uniform/ to request specific uniform items.  Payment enclosed must be cash or cheque. Eftpos is available at the office.  Payments online can be made to ASB:  12-3132-0058312-00.  Please clearly reference "uniform" and "student name".  Your order will be delivered to your child's class on Thursday afternoon.
HELPING HANDS THANK YOU
As we draw near to the end of school & a very unsettling year – we would like to once again give thanks to all our caring, giving, wonderful Helping Hands Volunteers, who have truly made a difference.Every one of you who gave your valuable time to home-bake cakes/cookies/slices or make meals for families in their time of need, you need to know that you have made many families within our school community feel very loved & cared for.We all know time is precious, constantly busy juggling work, family life commitments, illnesses & sadly bereavements, & yet even after the whirlwind year we have all had, you have still managed to find the time to care & help make a difference. Although our children did not complete a full school year, our Helping Hands managed to deliver 43 cakes & 21 meals to our precious families in need. This equates to a whole lot of kindness given through the generosity of your time.If you would like to make a difference & are able to be called upon 2-3 times a year, please add your name to the helping hands register. This can be done on-line via the school website https://www.starofthesea.school.nz/httpswww-starofthesea-school-nzhelping-hands/ or please see our wonderful ladies in the office.If you are currently on this list & cannot provide help or your children are leaving school this year, please let the office ladies know, to remove you off this register.Please also remember that during the school year, if you know of a family that is under a stressful time with an illness, family bereavement, or a new addition to the family – please advise a teacher, Detta Fairweather or our office ladies. Again to all who used their Helping Hands, thank you from the bottom of our hearts.
God Bless you all & may you have a Safe & Merry Christmas.
Lisa-Marie Samuel
Helping Hands Co-ordinator
SCHOOL BUSES 2021
All school bus routes will run as normal from Wednesday 3 February 2021.
DENTAL CLINIC HOLIDAY HOURS
 Shelly Park Dental clinic will be closed from the 15th December until the 11th January 2021.
TERM DATES 2021 
Term 1     Wednesday 3 February – Friday 16 April    (Waitangi Day 8 February, Good Friday 2 April, Easter Monday/Tuesday 5, 6 April)
Term 2    Monday 3 May – Friday 9 July     (7 June Queen's Birthday)
Term 3    Monday 26 July – Friday 1 October
Term 4    Monday 18 October – Wednesday 15 December 2021  (finish date to be confirmed) 
(Labour day 25 October) 
COMMUNITY NEWS
MAKE SUMMER UNSTOPPABLE – UNITE AGAINST COVID
https://covid19.govt.nz/everyday-life/make-summer-unstoppable/

Print or Save this Post